Introduction
Pano Manager is an application to manage a panorama tour. It is an application written using Qt, and is available in source code, and also pre-compiled for various platforms (see Downloads, below).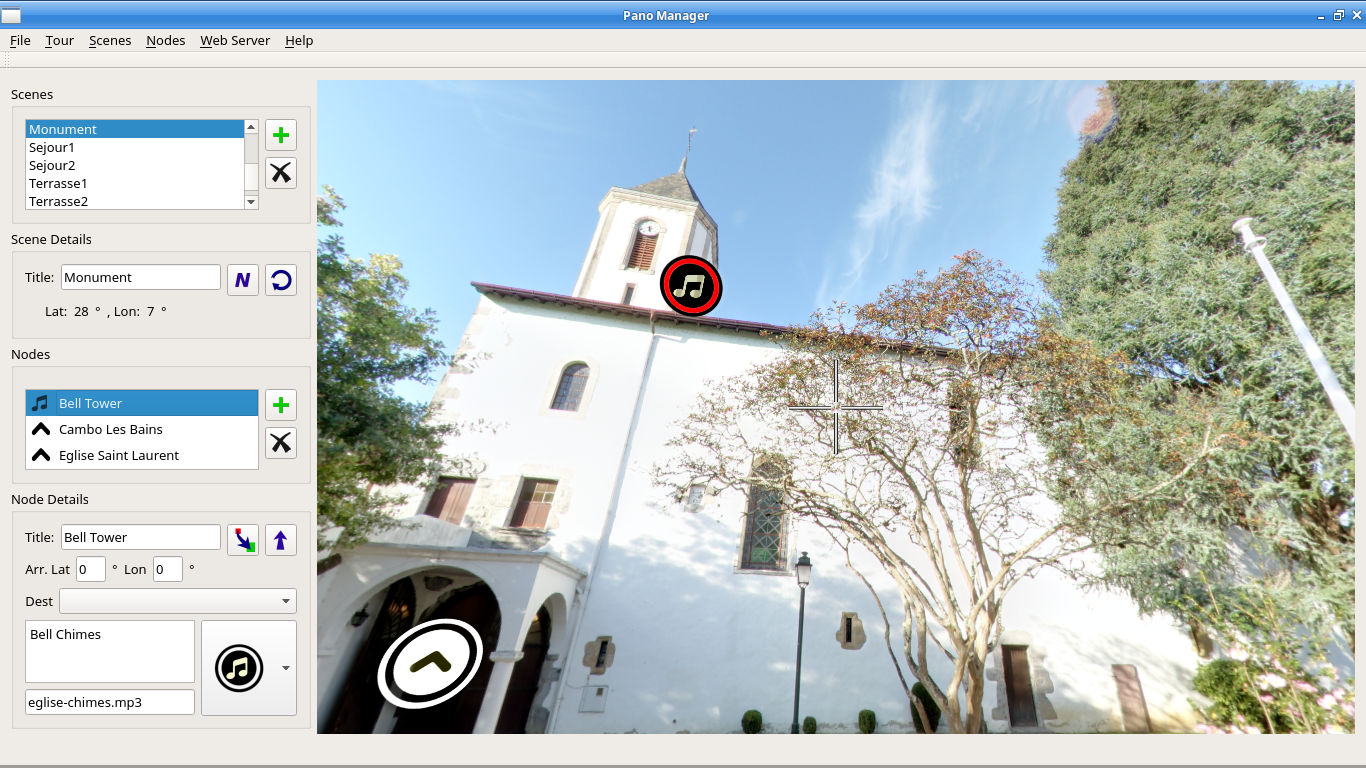 Pano Manager panoramas can be exported to both Pannellum and Marzipano formats.
Licenses and Terms
This program is provided without Warranty or support. Please feel free to fork the program and use as you see fit - (GPL License)
The program makes use of the Qt library (L/GPL License)
The program contains a snapshot of the Pannellum viewer (MIT License)
The program uses the Deja-Vu Sans Serif Font - In the public domain, based on copyrighted work by Bitstream, Tavmjong Bah, and the American Mathematical Society.
Thanks

If you find this program useful, please consider making a donation to Guide Dogs for the Blind
The PanoManager program is provided absolutely free of charge (including source code) for use as you see fit.
Download
Note: I haven't got these installations digitally signed, so the installation will complain that there is no certificate. To force the installation, select "Run Anyway", which you will probably find buried under "More Options ..."
Source and Libraries